Our Story
Steve started shooting High Power competitively in 1977, and his wife and best friend, Shirley, after lugging his gear around for him all that time, started shooting in 1989! Starting with an M1A and finishing with her AR, she finally earned her Distinguished Badge at the age of 62! Since then they have both set numerous National Records, made the Palma 20, and won the National Mid Range Team Championships numerous times and the National Palma Team Championship! At the Nationals at Camp Atterbury in 2017, she won the Remington Band Of Brothers Trophy! They both shot with the United States Veterans Rifle Team at the World Long Range Championships in Brisbane, Australia where they helped the U.S. win the Silver! In the World Individuals, Steve placed 30th out of the 384 competitors from all over the world. At the 2015 World Championships Steve helped the U.S. Veterans Team win the Gold which completed his quest for the International Distinguished Badge!
The stock business evolved to what it is rather than being planned. It began with Steve inventing the thumb wheel cheek adjuster, which has since become the industry standard. He always like woodworking, so he would saw, plane, and glue walnut and birch slices and send them to Bishop's or Fajen's to have them profiled and inletted. After not being satisfied with the results, he designed and built his own duplicator and built a few stocks for his family and friends (their two kids were shooting at the time and had a "family Rumbold team"). Before long, their hobby turned into a job to the point where they quit their teaching jobs and built stocks and accessories full time! After building over 1000 stocks that are used worldwide, they now have retired from the stockmaking but continue to manufacture the cheek adjusters, adjustable butt assemblies, and handstop rails.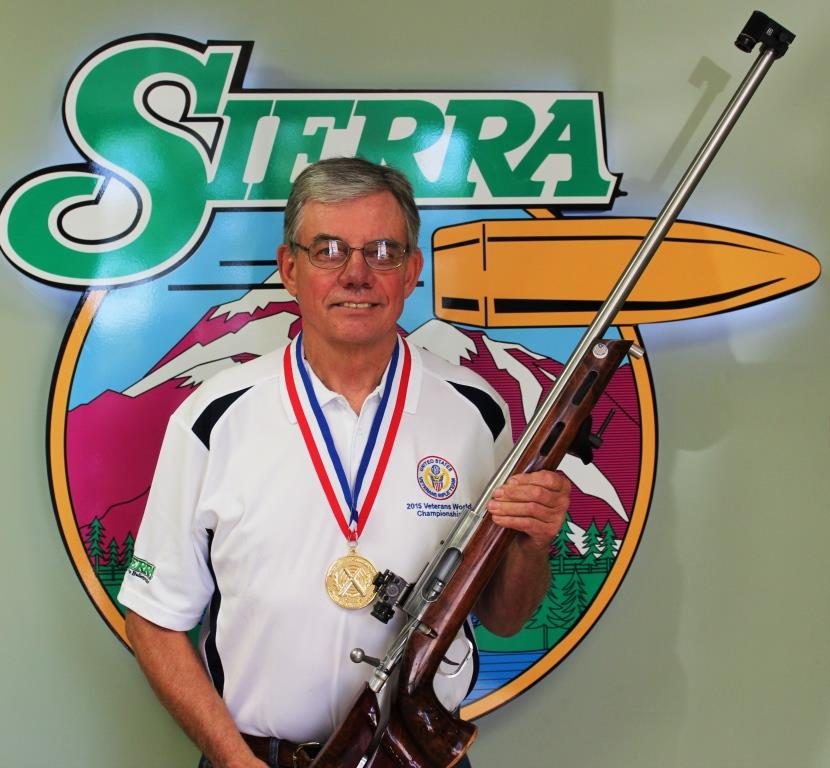 Next Steps…
If you don't find what you are looking for, contact us by using our form. We will endeavor to answer inquiries within 24 hours, but we are still active competitors. As such we are sometimes unavailable while on the road for major matches, i.e. Nationals, Mid-West Palma, etc.